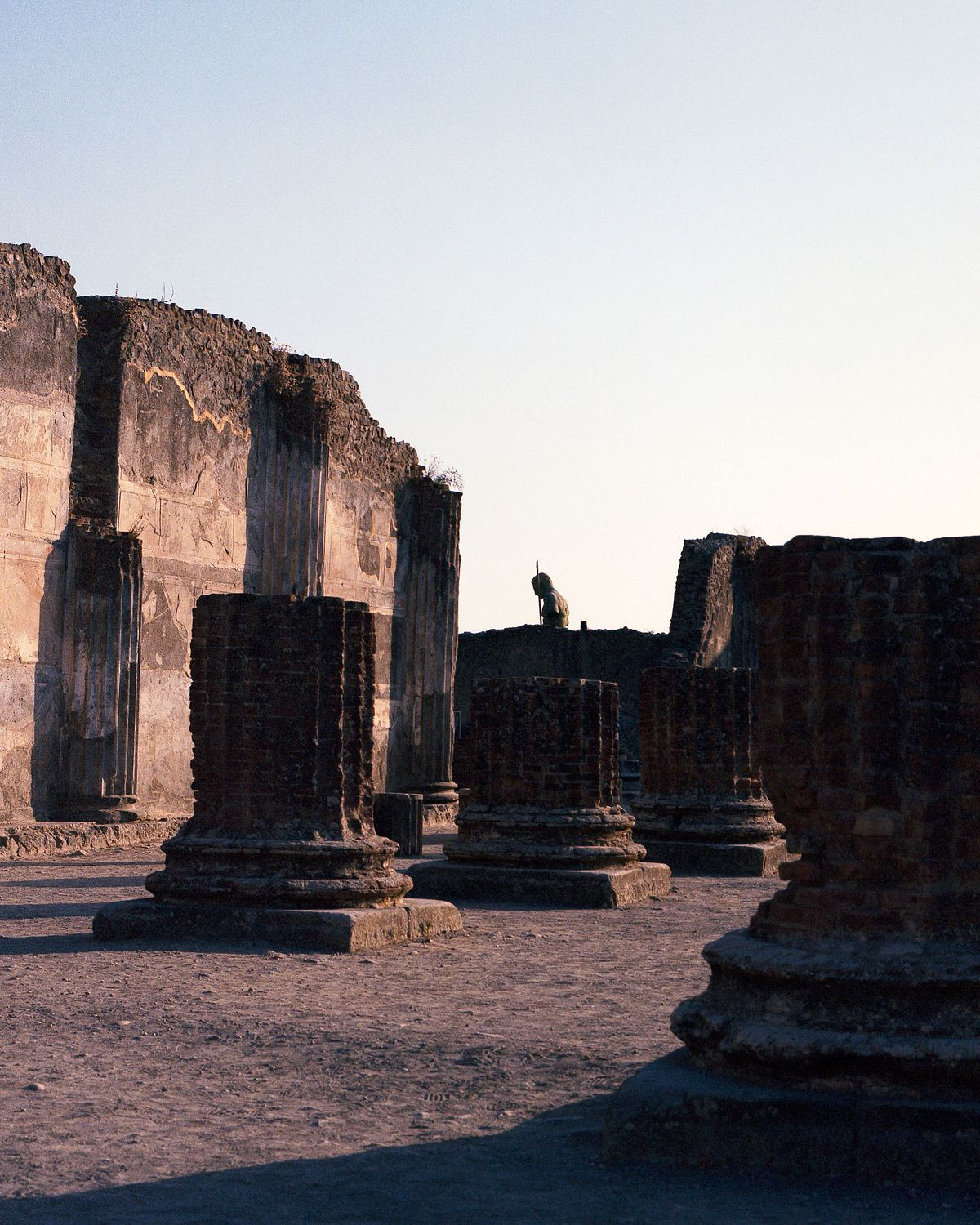 Taken inside the UNESCO world heritage site of Pompeii a bronze statue turns its back to the setting sun.
I hadn't realised that this was part of a fairly modern art installation until returning to the UK. The statue is bronze and is of 'Daedalus', a craftsman from Greek mythology - the father of Icarus and creator of King Minos' Labyrinth in Crete. It was created by the Polish artist Igor Mitoraj and gifted to Italy. This image was taken towards the end of my time in Pompeii - the grounds were near to closing. I had arrived a few hours earlier for a tour, which I was late for because I misread the train times, when the sun's light was incredibly harsh and there wasn't a cloud in sight. I spent the whole tour trying to catch up with the group as I kept stopping to take photos and change my film. I have no idea what the tour guide said but I'm sure it was fascinating! The site closed before sunset but as the sun lowered it cast that beautiful gold light and the giant columns cast long shadows on the ground.
I absolutely love the soft colours in this photo and the way your eyes are slowly drawn to the statue in the center of the image. The Gold 200 film rendered the warmth and heat of the place perfectly. It was certainly a place I could have spent all day exploring, perhaps not in 40 degree heat though. Get the print.
Pentax 67 II + Kodak Gold 200