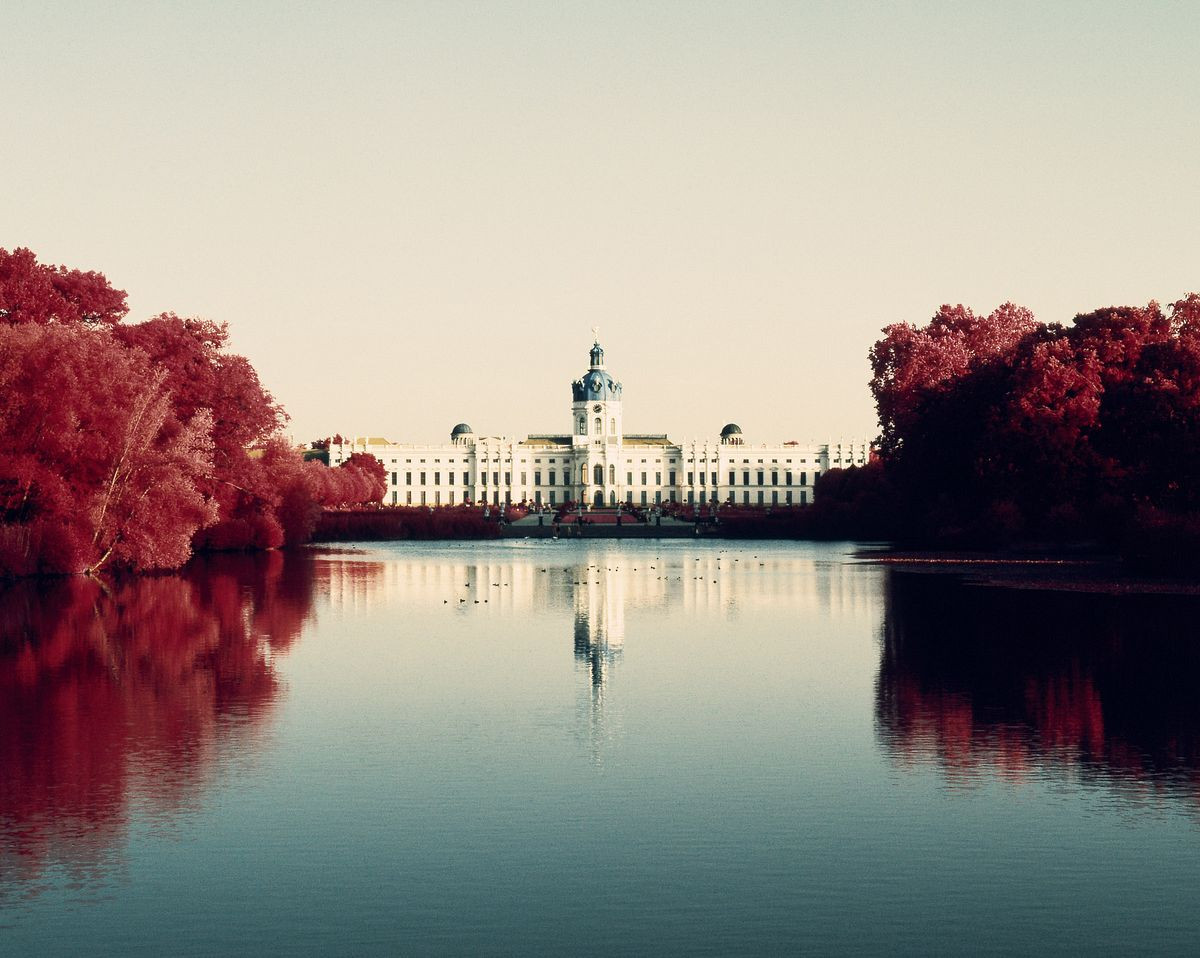 Visiting Charlottenburg Palace was a happy, unplanned part of my trip. Friends I met in America had just moved to Berlin and I went to visit them, not to take photos (although I still took many pictures).
It was incredibly hot and sunny during that first trip to Berlin so one evening a friend suggested we get pizza from a nearby restaurant and eat in the park. The 'park' was the gardens of Charlottenburg Palace near where my friends were living at the time. The palace is truly stunning. It may not look much from the front next to a busy road but behind the palace lies a magnificent garden and lake. I remember being so calm and relaxed that evening. A cool summer breeze gently shaking the trees and pizza with friends. Although we couldn't see the sun setting on the horizon that coveted golden light was hitting the palace.
This image was taken on one of the bridges at the far end of the lake looking back towards the palace and garden. It was taken on Aerochrome Infrared film with an orange filter. Rendering the clear blue sky a soft cream colour and the plants a deep red. Look closely and you might be able to distinguish between the statues in the garden and the tourists admiring them. The image was nominated in the 9th Fine Art Photography Awards Travel Category and is available as a print.
Pentax 67 II + Kodak Aerochrome