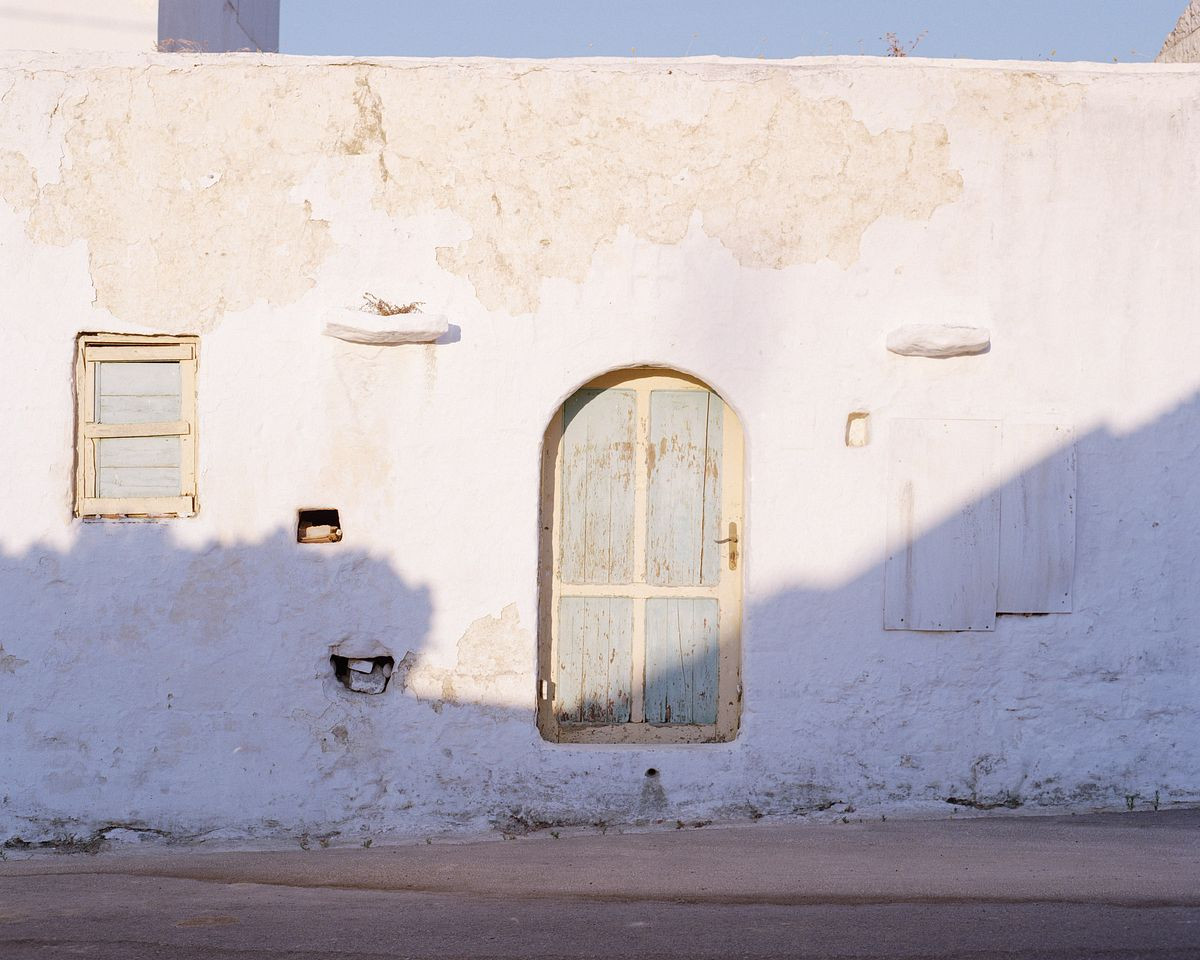 "This is not a village you visit to see picturesque buildings or
beautiful landscape, but to eat well and have a great time in a friendly
atmosphere." - rhodesguide.com

Despite what rhodesguide says there are some beautiful old houses in Maritsa, the village where my father grew up. I took this photo last year while visiting family and it was recently nominated in the 9th Fine Art Photography Awards.
This photo wasn't planned, I had a roll of 120 film to finish that I loaded on the beach. There is often a lul in the day as the sun is setting and people are resting or preparing for the evening ahead, I suppose the Spanish would call this siesta. My mum and I went out for a walk around the village so I could finish the roll before we left. The sun was setting but still visible above the hill that separates the coast from the village. Out of all the images I took that day of the church, stray cats, and the village centre this one is my favourite. I think it shows the beauty of the old houses in the village. They have no straight lines, no in-your-face bright colours; the white and blue of the Greek flag are faded and peeling away from years of glorious sunshine. I could probably count on one hand the number of times I've seen clouds on Rhodes.
You can see more of Rhodes using the Gallery Link. I am currently working on a project bringing together many more photos and memories of Rhodes into a zine, so make sure you're subscribed to the Photo Stories Newsletter to be notified when it's ready.
Pentax 67 II + 105 mm f/2.4 + Kodak Gold 200